Wedding candles are the reason our founder Vicky first made candles back in 2009. She was unable to find candles she liked for her own wedding. She just knew she wanted something a little bit different so she decided to make her own. She ordered some soy wax, wick and a bottle of fresh cut rose fragrance oil and created her own candle in vintage gold glasses for her wedding reception.
The candles were a success and sparked an idea for the future. While on maternity leave in 2010 Vicky decided to make some candles to sell at Christmas markets.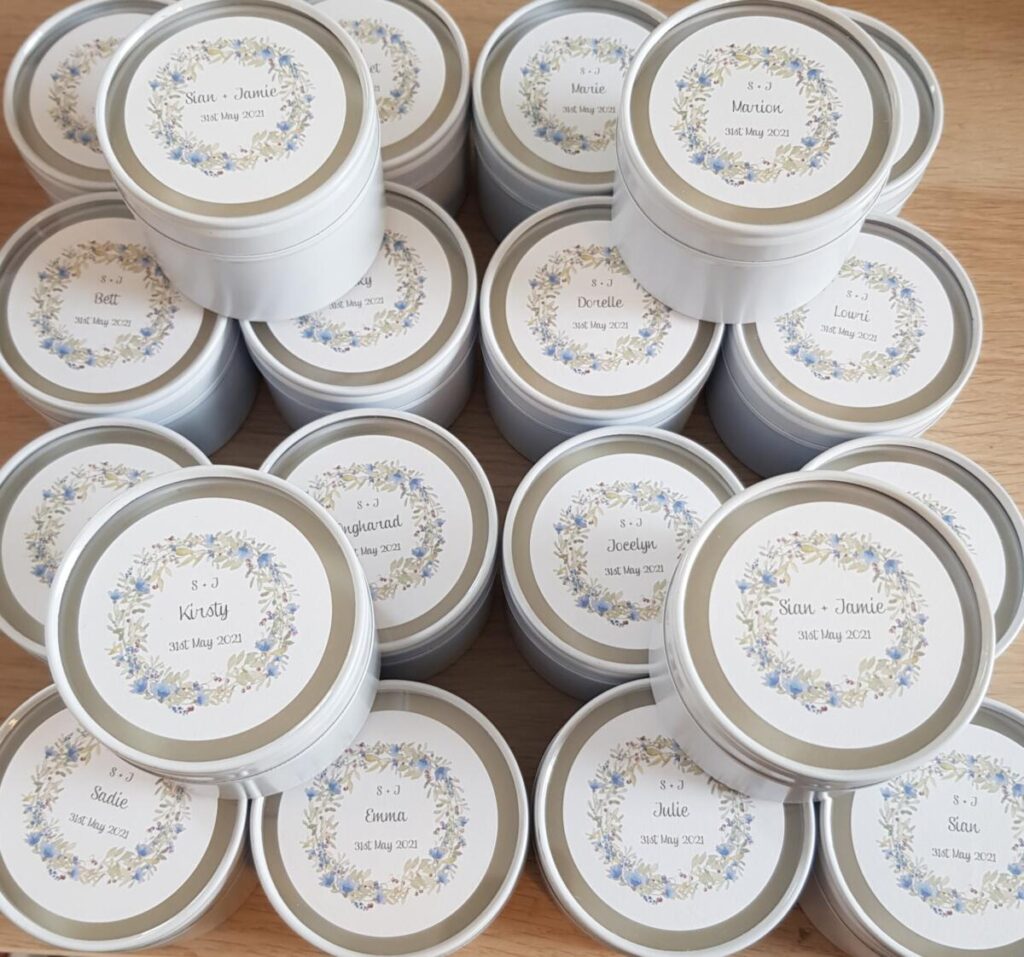 With nearly fourteen years of experience you can be assured that your wedding candles will be just what you imagined. Using the same exceptional quality soy wax and UK made oils as all those years ago we will create candles to either fragrance your reception or to give to your guests as favours they will actually want to take home. Or maybe both, it's up to you.
Choose from a selection of containers and label design or we can create a completely new design for you. Our fragrance menu contains our most popular fragrances but this is simply a starting point to give you ideas, think about your favourite fragrances, what would you choose? We can create something completely unique to you.
With packages available from 25 to 200 plus guests we can cater for all sizes of events.